Judson Green '74 Joins Board of Hewitt Associates
July 2, 2009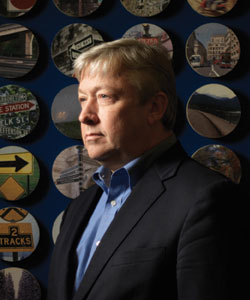 July 2, 2009, Greencastle, Ind. — Judson Green, vice chairman and former president and chief executive officer of NAVTEQ Corporation, has been elected to the board of directors of Hewitt Associates, Inc. (NYSE: HEW). Green is a 1974 graduate of DePauw and a member and former chair of the University's Board of Trustees.
"Green, 57, adds significant operational and financial management experience to the board," notes an item at Yahoo! Finance. "Prior to joining NAVTEQ, he served first as president and then chairman of Walt Disney Theme Parks and Resorts, which includes Disney's theme parks, resorts, and cruise line worldwide. He had previously served as the chief financial officer of the Walt Disney Company."
"Judson Green is extremely well respected in the business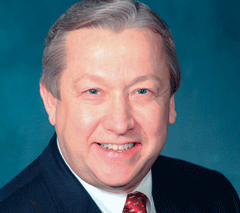 community and will be a great addition to Hewitt's board," according to Russ Fradin, chairman and CEO of Hewitt. "His experience building great franchises will be of significant value as Hewitt expands our leadership position in HR outsourcing and consulting around the world. In addition to being a strong operations leader, Judson has earned a reputation as a strong people manager, a combination that is paramount to our continued success in our people-intensive business."
The text notes that Green "holds a bachelor's degree in economics from DePauw University, where he also serves on the Board of Trustees" and earned a master's degree in business administration from the University of Chicago Booth School of Business. He serves on a number of other boards, including DreamWorks Animation SKG,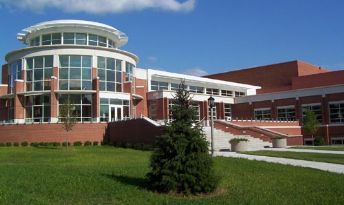 Harley-Davidson, and three non-profits: Conservation International, the Field Museum, and the Lyric Opera of Chicago.
Read more by clicking here.
A lead gift by Judson and Joyce Taglauer Green '75 made possible the $29 million expansion and renovation of DePauw's Performing Arts Center. Now known as the Judson and Joyce Green Center for the Performing Arts, the building was dedicated in 2007. A summary of the ceremony -- including video and audio clips and photographs -- can be found in this article.
Back