"Renewed Sense of Purpose," Not Bailout, Needed by Newspapers: Prof. Jeff McCall '76
July 11, 2009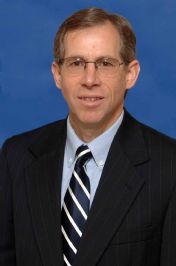 July 11, 2009, Greencastle, Ind. — "However well-intentioned, any government bailout of the journalism industry is a bad idea," writes Jeffrey M. McCall, professor of communication at DePauw University, in today's Indianapolis Star. The author of Viewer Discretion Advised: Taking Control of Mass Media Influences sees newspapers as an "important and proud industry." With advertising sales down an estimated 25% and 10,000 or more jobs lost in the past two years, newspapers are suffering and, in some cases, shutting down. But the professor believes government should not provide a financial remedy.
"Public confidence in the media is already on shaky ground," states Dr. McCall. "That will surely erode further if citizens are given reason to think the journalism industry might take it easy on the government in exchange for tax breaks, anti-trust exemptions or subsidies. The watchdog function of the press to keep an eye on government is a long-valued role for the media.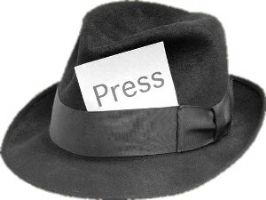 That function is compromised as soon as the government gives the press any special financial consideration. Government financial breaks for the media would be a clear case of the press getting special treatment because of its important role constitutionally. One of the beautiful things about the First Amendment, however, is that every citizen gets free press rights."
The professor wonders where the line of "journalism" would be drawn -- for instance, would bloggers and makers of documentary films also qualify for bailout funds? He also notes, "Research from Rasmussen Reports indicates only 58 percent of Americans believe it is important for a community to have a local paper. Other studies indicate a public sense that the press has not been fair in election coverage or in coverage of hot button topics such as global warming. Government subsidy wouldn't help address public perception problems."
As newspapers continue to pare payrolls and look to create a business model for the future, "just as much effort must go into legitimizing the function of newspapers in the eyes of the public," according to McCall. "The newspaper industry can survive, but it will have
to do it with a renewed sense of purpose and not with government intervention."
You'll find the complete column at College News.org.
A 1976 graduate of DePauw, Jeff McCall is regularly quoted in stories covering media matters. He was cited in a Wednesday New York Daily News article on the reality TV show NYC Prep and recently offered his thoughts on media coverage of South Carolina Governor Mark Sanford's problems. He also authored an op-ed for the June 4 Atlanta Journal-Constitution which also appeared in several other newspapers, and the previous night offered analysis on FOX's O'Reilly Factor, which was seen in more than 4 million U.S. households.
Source: Indianapolis Star
Back