Prof. Kevin Howley Sees a "Raw Deal" Emerging from Health Care Debate
July 13, 2009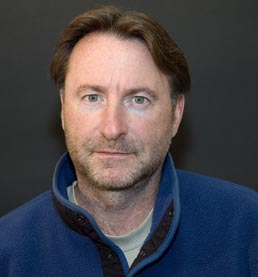 July 13, 2009, Greencastle, Ind. — Writing of the debate over health care reform, Kevin Howley declares, "Of course, deal making is at the heart of all political processes, but lately it seems that corporate interests -- the banking industry, automakers, coal companies and the lobbyists who love them -- are the only ones with seats at the table." In this week's Bloomington Alternative, Dr. Howley, associate professor of communication at DePauw University, gives President Barack Obama credit for increasing transparency in goverment, but sees similarities to the previous administration.
"Like his predecessors, Obama doesn't seem to have any qualms about making these deals with other people's money: yours and mine. Rather than take up structural reforms of the nation's banking and financial services industry, Obama is content to bailout Wall Street -- no questions asked. Similarly, in its dealings with the American automotive industry, the Obama administration is unconcerned with the prospect of GM moving some of their operations -- and thousands of jobs -- to China and other developing nations. In the realm of foreign affairs, Obama's deal making is a bit more opaque. Take the situation in Honduras, for instance. As a number of analysts have suggested, it is unlikely that the Honduran military would have ousted President Manuel Zelaya last month without Washington's knowledge and tacit approval. And while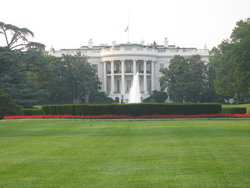 Obama has publicly condemned Zelaya's ouster, the U.S. State Department has yet to cut off aid to the Central American nation."
Professor Howley points to recent revelations that the publisher of the Washington Post offered lobbyists -- for a hefty fee -- access to a private meeting with administration and Congressional officials as well as Post staffers. "While other news outlets cried foul, my guess is that the marketing departments at the nation's leading papers wished they had come up with the idea first," he writes. "Of course, what was missing in the ensuing uproar over the Post's ethical lapse was any condemnation of the lawmakers and administration officials who were, after all, the main attraction at these little get-togethers. Apparently, that side of the story isn't all that newsworthy."
He continues, "Small wonder that the so-called debate over health care reform is so lopsided. With money and the right connections, policy deliberations are rather cozy affairs -- just a bit of good-natured bargaining among friends. For the general public it's another matter altogether; we are just spectators to a game that is rigged from the start. As with all deals, the devil is in the details.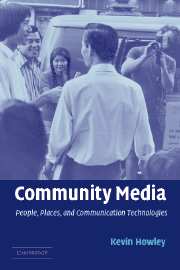 Obama's 'public option' is shaping up to be nothing more than a taxpayer-funded subsidy for the health care industry. So while Obama offers the health care industry concessions in exchange for cost-cutting measures that will help pay for healthcare reform, the American people are given a stark choice: your money or your life. File that under 'a raw deal.'"
Access the complete op-ed at the Indiana newspaper's Web site.
Kevin Howley authored the book Community Media: People, Places, and Communication Technologies. On July 1 he was quoted in a story in California's Contra Costa Times that pondered what this decade might be remembered as. Two weeks ago, he authored an op-ed column on how the media has covered recent events. Access the piece via this article.
Back