Reviewer Praises "Ruthless Honesty" of Prof. John Dittmer's The Good Doctors
July 13, 2009
July 13, 2009, Greencastle, Ind. — "It wouldn't be fair to describe John Dittmer's The Good Doctors: The Medical Committee for Human Rights and the Struggle for Social Justice in Health Care (Bloomsbury Press, 2009, $30) as a story about failure, but it does reveal some harsh, Calvinist truths about what it means to stand up for social justice," writes Tom Head in Mississippi's Jackson Free Press. "Like Local People, Dittmer's Bancroft Prize-winning history of the Civil Rights Movement, it portrays fallible human beings who didn't always get along, didn't always know what they were doing, and still managed to accomplish something."
The latest book by Dr. Dittmer, professor emeritus of history at DePauw University, tells the story of the Medical Committee for Human Rights, a group of health care professionals active not only in the Deep South at the height of the civil rights movement but also as part of the New Left during the late 1960s and 1970s.
Head opines, "The ruthless honesty of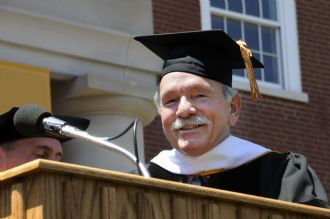 Dittmer's biographies reveals a truth that today's activists need to hear: that nobody is really qualified to be an activist. In other words, they make 'em exactly the way they used to. Dittmer excels at describing not only the fallible humanity of our heroes, but also the unchallenged credibility of our villains."
He concludes, "Although the MCHR is long gone, its work continues -- made up of the same kinds of imperfect heroes who founded the organization 45 years ago. We can become heroes, too, if we're imperfect enough to join them."
Read the full review at the newspaper's Web site.
Dittmer taught at the University from 1985 until his retirement in 2003. One of the nation's top civil rights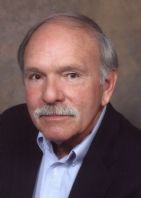 historians, Dr. Dittmer's 1994 book, Local People: The Struggle for Civil Rights in Mississippi, won several awards including the Bancroft Prize, generally considered the most prestigious award in the field of American history writing.
The Good Doctors was published in May and was noted recently in the Chronicle of Higher Education.
On May 17, Dittmer delivered the principal address to DePauw's Class of 2009 at the University's 170th commencement and received an honorary doctoral degree. A summary of his remarks and an MP3 file of the complete speech can be accessed in this report.
Back