Washington Times Cites Comments by Prof. Jeff McCall '76
July 14, 2009
July 14, 2009, Greencastle, Ind. — A story in today's Washington Times on a request by minority broadcasters for a federal bailout cites DePauw University professor Jeff McCall. Jennifer Harper's article begins, "Minority broadcasters asked for the same kind of federal bailout afforded the auto and financial industries in a July 12 letter from 14 top executives in the group to Treasury Secretary Timothy F. Geithner."
The report notes that Congress has had other discussions about its possible role in assisting struggling media outlets, including the newspaper industry.
"'However well-intentioned, any government bailout of the journalism industry is a bad idea,' wrote Jeffrey M. McCall, professor of communication at DePauw University, in a July 11 op-ed in the Indianapolis Star," states the Times.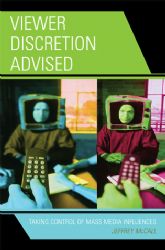 "'Public confidence in the media is already on shaky ground,' said Mr. McCall. 'That will surely erode further if citizens are given reason to think the journalism industry might take it easy on the government in exchange for tax breaks, anti-trust exemptions or subsidies,' he said."
Read the full text -- "Minority broadcasters ask Geithner to bail them out" -- at the newspaper's Web site.
The author of Viewer Discretion Advised: Taking Control of Mass Media Influences and a 1976 graduate of DePauw, Dr. McCall is regularly quoted in stories covering media matters. He was cited in a July 8 New York Daily News article on the reality TV show NYC Prep and recently offered his thoughts on media coverage of South Carolina Governor Mark Sanford's problems. He also authored an op-ed for the June 4 Atlanta Journal-Constitution which also appeared in several other newspapers.
Source: Washington Times
Back