Gioia Diliberto '72 Authors The Collection
November 18, 2007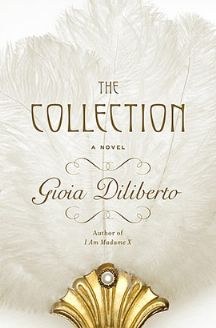 November 18, 2007, Greencastle, Ind. — Gioia Diliberto, a 1972 graduate of DePauw University, has authored The Collection. Published by Simon & Schuster, the novel is set in Coco Chanel's atelier in 1919.
The Washington Post's Caroline Weber opines,"One of this book's most engaging features is its meticulously researched account of life in a Parisian atelier: the complicated pecking order, the nasty internecine rivalries, the technical intricacies of assembling couture garments, the at times overwhelming pressures of creating beauty on a deadline. Like her heroine -- who announces in the novel's memorable first line that 'instead of dying, I learned how to sew' -- Diliberto seems to have a genuine love for clothing as craft. She is at her best not so much when providing details of Chanel's actual styles ... as when emphasizing the workmanship that gave them their allure."
Adds Booklist, "This novel is filled with inside information on haute couture and the designers who heralded in a new age of fashion. There is plenty of intrigue, pathos, romance, and even some sewing tips, as well as multifaceted characters. Definitely entertaining."
Diliberto, the author of five books, including I Am Madame X, majored in English literature at DePauw. She started her career as a journalist and still contributes articles to the New York Times and other publications.
Learn more about The Collection, and order the book, at Barnes & Noble.com and Amazon.com.
Back