First Novel by Gioia Diliberto '72, I Am Madame X, is Published
November 20, 2002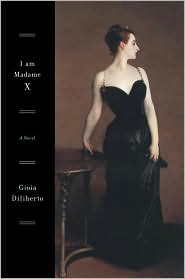 November 20, 2002, Greencastle, Ind. — The first novel by Gioia Diliberto, I Am Madame X, has arrived in bookstores across America. The work is the fourth book by Dilberto, a 1972 graduate of DePauw University.
"Paris gasped and gossiped when John Singer Sargent's portrait of Madame X was first exhibited in 1884," notes Publishers Weekly. "Everyone knew the subject was the notorious Virginie Gatreau, and Sargent's shocking depiction-posed in profile, the woman boasts bare shoulders, deep decolletage and an exotically pale complexion-intimately suggested her vanity, arrogance and sexuality. In her first novel (after biographies of Jane Addams, Hadley Hemingway and Brenda Frazier), Diliberto competently imagines Gatreau's controversial life ... This fast scroll through history (the Civil War, the fall of the French Second

Empire, the belle epoque, etc.) against a backdrop of parties, salons, operas, artists' studios and sexual escapades is inviting for its wealth of well-researched period details," notes the review.
Diliberto was an English (literature) major at DePauw.
Learn more about her new book at Amazon.com.
Back