"Serving the Ends of Justice" Key to Cameras in Courtroom Debate: Prof. Jeff McCall '76
July 25, 2009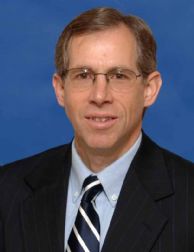 July 25, 2009, Greencastle, Ind. — "It will likely be a number of years and the changing of several more justices to get cameras into the (United States) Supreme Court," according to Jeffrey M. McCall, professor of communication at DePauw University. Writing in today's Indianapolis Star, he adds, "When that time comes, the decision won't be made because of public opinion polls, congressional badgering or the need for television theater. The decision will have to be made based on serving the ends of justice. Proponents of having cameras in the Supreme Court should focus their rhetoric thusly."
Dr. McCall's op-ed begins by noting, "Proponents of having television cameras cover Supreme Court proceedings are counting on likely new justice Sonia Sotomayor to make it happen. After all, cameras already have been in Judge Sotomayor's courtroom as part of a pilot study when she served on the 2nd Circuit Court of Appeals. Further, Sotomayor will replace retiring Justice David Souter, whose adamant opposition to cameras in the
court was well known. Souter once famously told a congressional panel that cameras would enter the Supreme Court only 'over my dead body.'"
The issue of cameras in the Supreme Court has been raised in Sotomayor's Senate confirmation hearings, with proponents arguing that the American public is in favor of a change. But McCall, author of Viewer Discretion Advised: Taking Control of Mass Media Influences, believes even if Sotomayor receives congressional confirmation, the numbers on the court will lean toward maintaining the status quo in regards to media coverage.
"In the meantime, it would be helpful if proponents of camera coverage stopped criticizing the current court as unaccountable and asserting that the American people have no access to what happens in the court," states Professor McCall. "Members of the media already do, indeed, cover all hearings and rulings of the Supreme Court, just not with electronic equipment in the chamber. Transcripts of court proceedings are released to the public within hours of each session. Same-day audio recordings have been released for several high-profile cases, including the Florida recount in the 2000 presidential election and a case involving Guantanamo detainees."
The column concludes, "Above all, it is important to remember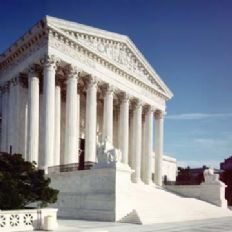 what Chief Justice John Roberts reminded a judicial conference a couple of years ago: 'We don't have oral arguments to show people, the public, how we function.' In essence, it is the Supreme Court's job to decide constitutionality, not provide reality television."
Access the essay in its entirety at College News.org.
A 1976 graduate of DePauw, Jeff McCall is a widely quoted expert on media matters and has been cited in articles published by approximately 100 newspapers. In a July 11 op-ed in the Indianapolis Star, McCall wrote, "However well-intentioned, any government bailout of the journalism industry is a bad idea," a comment that was published by the Washington Times three days later. He was cited in a July 8 New York Daily News article on the reality TV show NYC Prep and recently offered his thoughts on media coverage of South Carolina Governor Mark Sanford's problems.
Source: Indianapolis Star
Back