Shannon Forsell '88 Featured in Indianapolis Star
July 26, 2009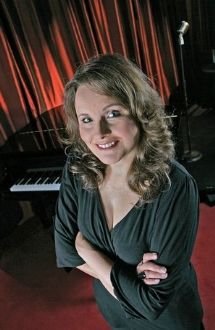 July 26, 2009, Greencastle, Ind. — "Shannon Forsell, 42, began singing in public as a high school student, then majored in voice and communications at DePauw University," begins a feature published in today's Indianapolis Star. "In 1990, she joined the original American Cabaret Theatre in Indianapolis, singing in nearly every show for 10 years." (photo at left: Frank Espich/Indianapolis Star)
Earlier this year, Forsell, a 1988 DePauw graduate, was appointed ACT's managing director. Jay Harvey's article also points out that Forsell served as a judge in the first Michael Feinstein Foundation Great American Songbook Competition and Showcase in May.
"At ACT, I'm trying to bring in a variety of styles of performing -- very diverse, with several African-American performers and a Latino performer. We have comedy, jazz, poetry -- all kinds of styles you can't see in Indianapolis anywhere else," Forsell, an accomplished singer in her own right, tells the newspaper. The company's new home in the Connoisseur Room "is a place to create a full-scale show where you can express something and the audience will listen to what you have to say. There's an intimacy about it that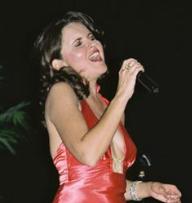 people absolutely love. People have gotten away from intimacy, and they want to take things in. It breaks the fourth wall. To me, this room is the set -- it's the atmosphere. There's minimal lighting. It's all about the performer -- it's all on them."
The article is the cover piece in today's "Indy Sunday" section. Read more at IndyStar.com.
Shannon (Gath) Forsell is also the subject of this previous story.
Back