Alexander Pratt '99 Named Head Football Coach at HS Alma Mater
July 30, 2009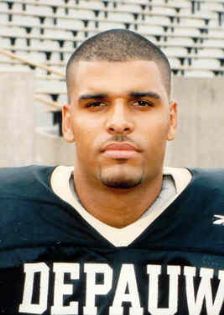 July 30, 2009, Greencastle, Ind. — Alexander O. Pratt, a 1999 graduate of DePauw University, has been appointed head football coach at West Side High School in Gary, Indiana. According to the Gary Post-Tribune, "To many of his players, Pratt is a familiar face. The 1995 West Side grad, who went on to play quarterback and safety at DePauw, is a special education teacher at his alma mater. He also served as one of Johnson's assistants for seven years, though he has spent the past two just coaching girls swimming," writes David Robb.
"I missed the game," Pratt, who majored in history at DePauw, tells the newspaper. "So to be back as the head football coach, it's really a dream come true. I'm the head coach at the school I played for. You can't beat it."

Read more at the publication's Web site.
Another article can be found in the Times of Northwest Indiana.
Back