Blythe Gifford '71 Authors In the Master's Bed
August 25, 2009
August 25, 2009, Greencastle, Ind. — Author Blythe Gifford, a 1971 DePauw graduate who is known to her University friends as Wendy, is celebrating the release of her fourth romance novel set in Medieval times. In the Master's Bed is being published this week as part of the Harlequin Historical Series.
Gifford says her new book "once again tells the story of a bastard born on the wrong side of the royal blanket. Her heroine, based on a real person, first appeared in 2007's The Harlot's Daughter. Now, she gets her own story as she runs away, disguised as a boy, so she can study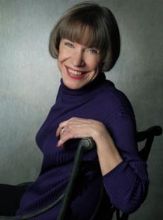 at Cambridge University. Any resemblance to DePauw is strictly coincidental," she jokes.
Gifford will return to Greencastle to discuss her new book at the Putnam County Library Festival of the Book, September 12.
The Chicago Tribune has called Blythe Gifford's work "completely compelling" and "the perfect balance between history and romance." Her other books are Innocence Unveiled and her first novel, The Knave And The Maiden, praised by Booklist as a "sweetly passionate and wonderfully romantic debut historical, which vividly re-creates the medieval pilgrimage experience, complete with a company of characters worthy of Chaucer."
Learn more about In the Master's Bed and order the book at Amazon.com.
Back