Two Alumni Selected for Stanley K. Lacy Executive Leadership Series
August 7, 2009
August 7, 2009, Greencastle, Ind. — Two alumni of DePauw University -- Dennis A. Trinkle '91 and Nichole C. Wilson '99 -- are among twenty-five young executives who have been selected to participate in Class XXXIV of the Stanley K. Lacy Executive Leadership Series (SKL). Each year, 25 emerging young leaders are selected from a pool of applicants to participate in this highly-competitive program that aims to expand the ranks of community leadership by providing class members with the knowledge and incentive to confront the needs of central Indiana.
Class members were selected on the basis of significant community involvement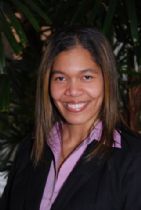 and professional achievement, demonstrated interest in community issues, a record of participation and achievement in voluntary community activities, and willingness to expand their leadership within the community. (at right: Nichole Wilson; below left: Dennis Trinkle)
"We congratulate these 25 young leaders on being selected to participate in SKL," says said Roland M. Dorson, president of the Greater Indianapolis Chamber of Commerce and a graduate of SKL Class XIX. "This program provides an excellent opportunity for these rising stars to focus their talents for improving our community for many years to come. We have come to expect SKL alumni to be highly involved in addressing issues and providing significant community leadership throughout their careers."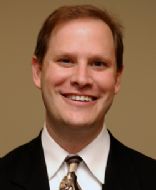 The moderator for Class XXXIV will be Martha Lamkin, former CEO of the Lumina Foundation for Education, Inc., and a graduate of SKL Class V. Class XXXIV will begin meeting in September and continue through next June, interacting with local leaders, professional experts and community decision makers to discuss a range of issues including quality of life, education, and economic development.
Read more by clicking here.
Dennis Trinkle is executive director of the Indiana Higher Education Telecommunications System (IHETS). Nichole (Nicholson) Wilson is director of rehabilitation services for Community Health Network.
Back