Internet Analyst Mary Meeker '81 to Address Web 2.0 Conference
August 12, 2009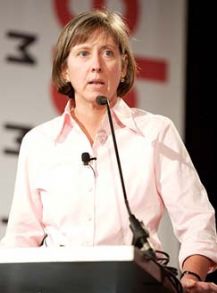 August 12, 2009, Greencastle, Ind. — Mary Meeker, managing director of Morgan Stanley and 1981 graduate of DePauw University, will be among the featured speakers at Web 2.0 2009. The event, with a theme of "Web Squared," will take place October 20-22 in San Francisco.
"We believe that nothing is going to get better if the world collectively hides under its desk," notes the conference's Web site. "It's time for the Web to step up and step into its role as a platform for positive change-be it in our economy, our culture, or our society. Last year we focused on where the Web met the world. This year, the Web is the world. And we've got a lot of work to do."
Learn more by clicking here.
Mary Meeker serves as leader of Morgan Stanley's global technology research team. Meeker co-covers U.S.-based internet and consumer software companies including Microsoft, Google, Yahoo!, eBay, and Amazon.com. She was an early and consistent believer in opportunities related to the development of the Internet.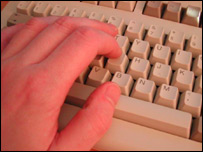 After earning a B.A. from DePauw, where she majored in psychology, Meeker received an M.B.A. in finance from Cornell University.
Read about Meeker's 2008 Web 2.0 presentation in this previous story.
Back