The Percussion Plus Project Opens School of Music's 125th Season with August 30 Concert
August 14, 2009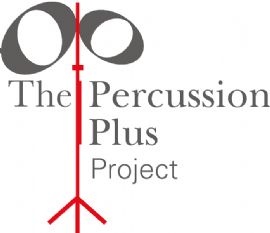 August 14, 2009, Greencastle, Ind. — The 125th season of the DePauw University School of Music, one of America's oldest, will open with a Sunday, August 30 performance by The Percussion Plus Project. The concert will feature works for percussion plus flute, and will feature guest artist Anne Reynolds, who has taught flute in the School of Music since 1971. The 3 p.m. program will take place in Thompson Recital Hall of the Green Center for the Performing Arts and is free and open to the public.
The concert will feature two modern classic works for percussion and flute -- An Idyll for the Misbegotten, by American composer George Crumb, and Suite en Concert by French composer André Jolivet -- along with two landmark works for solo flute that directly influenced them -- Claude Debussy's Syrinx and Edgard Varèse's Density 21.5. All four of these composers were very important in the development of contemporary writing for the
flute, and for percussion instruments. Also on the program will be Barbara Kolb's Homage to Keith Jarrett and Gary Burton.
Amy Lynn Barber (pictured at right), professor of music at DePauw and artistic director of The Percussion Plus Project, points out that it is an unusual opportunity to hear the Debussy piece juxtaposed to the Crumb piece, the Varèse to the Jolivet, and to hear the strong influence of one composer to another. "We are also pleased to be a part of the worldwide celebration of George Crumb's 80th birthday by presenting his Idyll, which Anne performed with us in 2004 when Crumb was in residence at DePauw University," said Barber.
Anne Reynolds is the principal flutist of the Indianapolis Chamber Orchestra and an active solo recitalist and chamber musician. She has also performed with the Indianapolis Symphony Orchestra and the Philadelphia Orchestra. As a freelance musician, she plays in orchestras for Broadway touring shows and for studio recordings. She is a graduate of Indiana University, and studied with William Kincaid and James Pellerite.
The Percussion Plus Project was founded in 1993 in Prague by Professor Barber. It focuses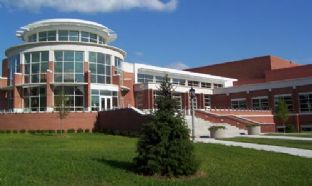 on an unusual repertoire -- works for percussion -- ranging from one to many players and another solo instrument. No other ensemble devotes itself solely to this repertoire. Many of the works performed by Percussion Plus were composed especially for the group.
The ensemble recently finished recording a compact disc of four pieces written for it by American composers Carlos Carrillo, Augusta Read Thomas, James Beckel, and Armando Bayolo, and is currently completing a CD of works by Finnish composer Jarmo Sermilä.
Visit the DePauw University School of Music online.
Back