New Novel by Barbara Kingsolver '77, "A True Literary Artist," is 'Pick of the Week'
August 18, 2009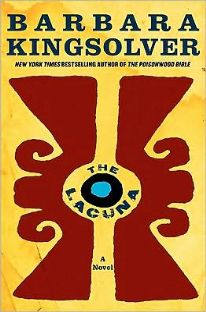 August 18, 2009, Greencastle, Ind. — "Narrated in the form of letters, diary entries and newspaper clippings, the novel takes a while to get going, but once it does, it achieves a rare dramatic power," opines Publishers Weekly of Barbara Kingsolver's new novel, The Lacuna. The book, which will be released in November, is PW's "Pick of the Week."
"Kingsolver's ambitious new novel, her first in nine years (after the The Poisonwood Bible), focuses on Harrison William Shepherd, the product of a divorced American father and a Mexican mother," notes the preview. "After getting kicked out of his American military academy, Harrison spends his formative years in Mexico in the 1930s in the household of Diego Rivera; his wife, Frida Kahlo; and their houseguest, Leon Trotsky, who is hiding from Soviet assassins. After Trotsky is assassinated, Harrison returns to the U.S., settling down in Asheville, N.C., where he becomes an author of historical potboilers (e.g., Vassals of Majesty) and is later investigated as a possible subversive."
It concludes, "'Employed by the American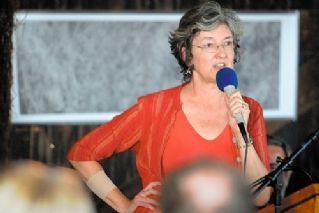 imagination,' is how one character describes Harrison, a term that could apply equally to Kingsolver as she masterfully resurrects a dark period in American history with the assured hand of a true literary artist."
Access the complete piece at Publishers Weekly's Web site.
A zoology major at DePauw, Kingsolver's most recent book, Animal, Vegetable, Miracle: A Year of Food Life, received an award from the James Beard Foundation as well as a gold Nautilus Book Award and the Southern Independent Booksellers Alliance's Book Award for Non-Fiction. It was also listed among the ten best nonfiction books of 2007 by TIME magazine.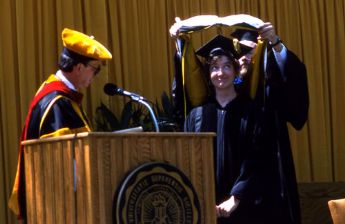 Translated into nineteen languages, her work has won a devoted worldwide readership and many awards, including the National Humanities Medal.
In 1994, Barbara Kingsolver delivered the commencement address at DePauw, and was also awarded an honorary degree during the ceremony (seen in above photo). A summary of her speech -- including an MP3 of the complete address, which was titled "As Little Advice as Possible" -- can be found in this previous story.
Back