DePauw Connection to Greencastle's Buzz Bomb Memorial is Noted
August 21, 2009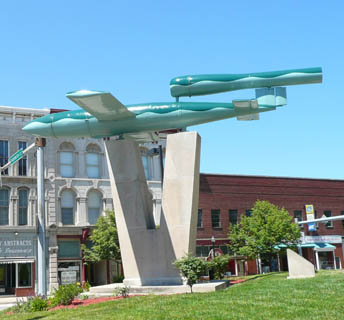 August 21, 2009, Greencastle, Ind. — "One of the most unusual war memorials in the country is located on the southwest corner of the Putnam County Courthouse," begins a story in today's Banner-Graphic. "It is a WW II German buzz bomb." The article by Maribeth Ward notes, "The bomb sits on a v-shaped base designed by Art Perry at DePauw University."
Perry (pictured at right) served as the University's superintendent of buildings and grounds. from 1941 to 1971. He passed away on March 8, 1985.
"The story of how it came to Putnam County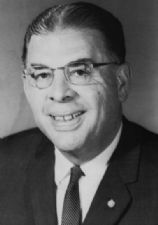 is almost as interesting as having a German bomb as a tribute to the many Putnam County residents who died in the war," writes Ward, who goes on to explain some of the history behind the memorial, which was dedicated on November 11, 1947.
The memorial bears a plaque which lists the 73 Putnam County residents who lost their lives in World War II and is inscribed, "Lest we forget -- they died that we may live."
Access her story at the Greencastle newspaper's Web site.
Back