Prof. Istvan Csicsery-Ronay Jr. is Managing Editor of Humanimalia
August 24, 2009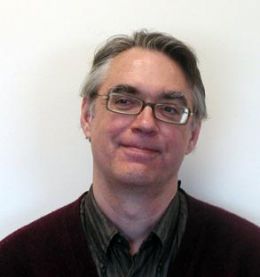 August 24, 2009, Greencastle, Ind. — The first issue of Humanimalia, a refereed and selective online journal, is now available. Istvan Csicsery-Ronay Jr., professor of English at DePauw University, serves as managing editor of the new publication, which bills itself as "a journal of human/animal interface studies."
Other editors of Humanimalia are: Ralph Acampora, Hofstra University (USA); Lynda Birke, Institute for Women's Studies at the University of Chester (UK); Joan Gordon, Nassau Community College (USA); Tora Holmberg, University of Uppsala (Sweden); Susan McHugh, University of New England (USA); and Sherryl Vint, Brock University (Canada).
"The past twenty-five years have witnessed an extraordinary explosion of interest in human interfaces with non-human animals," notes the journal. "This new attention recognizes that animal/human interfaces have been a neglected area of research, given the ubiquity of animals in human culture and history, and the dramatic change in our material relationships since the rise of agribusiness farming and pharmacological research, genetic experimentation, and the erosion of animal habitats. Our social and legal relationships with animals have become an object of scrutiny through increased animal rights activism, a shift from a discourse of 'pets' to one of
'companion species,' and the expansion of representations of animals through media, as animals increasingly disappear from our day-to-day experience in the West."
Read more by clicking here, or visit the journal online.
Dr. Csicsery-Ronay also co-edits Science Fiction Studies, which is published at DePauw. The professor's most recent book, The Seven Beauties of Science Fiction, has received critical praise. Learn more in this story.

Back