Prof. Jeff McCall '76 Bemoans "Kid Manipulation" in Reality TV Programs
August 25, 2009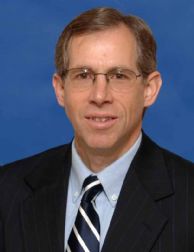 August 25, 2009, Greencastle, Ind. — "Jeffrey McCall, a communications professor at DePauw University in Greencastle, Ind., has long condemned the use of children in reality-TV shows," writes Froma Harrop in her nationally distributed Creators Syndicate column. The piece -- which will appear in some 200 newspapers across the nation in the coming days -- republishes a comment Dr. McCall recently made, and includes a new interview with the professor.
McCall, who has written on the topic of shows such as Jon & Kate Plus 8 in the Atlanta Journal-Constitution, has stated, "To shoot the happenings and excursions of eight kids takes a lot of video equipment, a lot of kid manipulation and, generally, a lot of demands on the kids."

He tells Harrop, "When the kids were younger and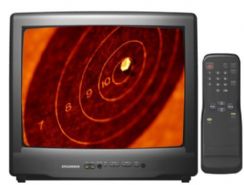 living in a nuclear family, it was cute, like the Family Circus cartoon." The columnist adds, "But the scene has turned darker and the 'reality' less real. The children are older and more vulnerable to domestic tension. And though the parents plan to share custody, the children are staying in the fancy home provided by the cable company."
The column notes that McCall deems Kid Nation, in which parents rented their children out, to be "ethically bankrupt" and has similar criticism of Baby Borrowers and NYC Prep, which follows older teens in Manhattan.
"These kids on NYC Prep might think it's cool. 'I'm on TV,'" McCall says. "But they are
creating a permanent history for themselves, and some of it, frankly, is not particularly flattering."
Read the complete column by clicking here.
A 1976 graduate of DePauw, Jeff McCall is a widely quoted expert on media matters and has been cited in articles published by approximately 100 newspapers. Over the weekend, his op-ed on broadcast indecency laws and the U.S. Supreme Court appeared in several newspapers, including the Indianapolis Star and Atlanta Journal-Constitution. He's appeared eight times on FOX News Channel's O'Reilly Factor.
Source: Creators Syndicate
Back