DePauw Orchestra Explores 'The Force of Destiny' on September 20
September 10, 2009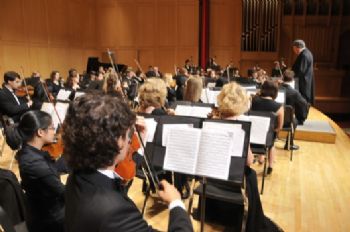 September 10, 2009, Greencastle, Ind. — The DePauw University Orchestra opens its performing season with a concert entitled "The Force of Destiny" on Sunday, September 20. The program begins at 3 p.m. in Kresge Auditorium of the Green Center for the Performing Arts.
It can also be heard live via DePauw's student radio station, WGRE (91.5 FM or via this link).
Featuring compositions by Verdi, Corelli, and Borodin, the afternoon concert will feature music which explores the circumstances of fate -- both fictional and real.
"Italian composer Giuseppe Verdi's opera overture to La Forza del Destino thrusts us immediately into the compelling story of the opera," says Orcenith Smith, director of DePauw Orchestras. "From the first measures you know that something dire will happen in the action, but the production experienced other mysterious circumstances not related to the story."
Also on the Symphony's first program is Italian baroque composer Arcangelo Corelli's Concerto Grosso, Op. 6 No. 8, a trend-setting work in the early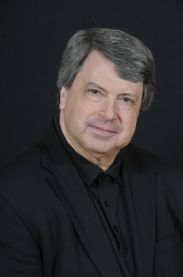 history of a developing concerto style.
The final work on the program is Symphony No. 2 by Russian composer Alexander Borodin.
"Borodin was a chemist by trade," says Smith, "and also an amateur composer who was a strong advocate for creating a uniquely Russian-sounding music. All three composers were responsible, in their own way, for setting fate in motion. The audience will have to come to the concert to see how."
The performance is free and open to the public.
Learn more about the DePauw University School of Music -- which is celebrating its 125th season this academic year -- by clicking here.
Back