Senior Awarded Gary Meek Memorial Scholarship
September 9, 2009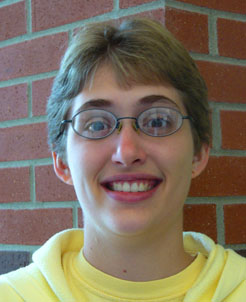 September 9, 2009, Greencastle, Ind. — Danielle Rush, a senior music education major in the DePauw University School of Music, has been awarded the prestigious Gary Meek Memorial Scholarship by the Indiana Music Educators Association (IMEA) and the Society for General Music. The scholarship, named for an esteemed Indiana music educator and Elementary Music Teacher of the Year, is awarded annually by the Society for General Music, a professional organization affiliated with the IMEA. The award will be presented to Rush on September 26 at the Society for General Music's general music workshop at Indiana Wesleyan University.
To be eligible for the Meek Scholarship, students must be a fourth- or fifth-year senior and a full-time music education major at an Indiana college or university; exhibit high scholastic and musical ability; and plan to teach elementary or junior high/middle school general music.
"I had to write personal statements about my musical experience -- background, awards, achievements, music workshop attendance, et cetera -- and my philosophy of music education, explaining why I want to teach music and what I want to achieve in my teaching," says Rush. Additionally, she was required to secure two letters of recommendation, which she obtained from DePauw professors.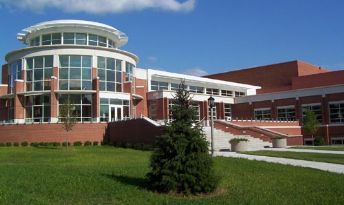 The chair of the Society for General Music Chair, Mary Ann Fritz, wrote to Rush, "I was impressed by the way you have sought out many teaching experiences to date, your well-stated philosophy, and by your fine recommendations."
Rush, originally from New Haven, Indiana, will be student teaching in the spring semester, and plans to continue teaching elementary music after graduation in May 2010.
Learn more about the DePauw University School of Music -- which is celebrating its 125th season this academic year -- by clicking here.
Back