J.P. Hanlon '92 Co-Authors Punishing Corporate Crime
September 11, 2009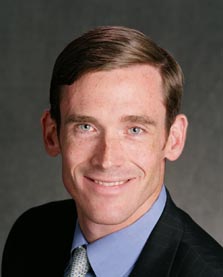 September 11, 2009, Greencastle, Ind. — J.P. Hanlon, a partner at Baker & Daniels LLP and 1992 graduate of DePauw University, is among five lawyers from the firm who "have authored a book addressing a cutting-edge legal topic that is frequently in today's headlines: corporate crime." Punishing Corporate Crime: Legal Penalties for Criminal and Regulatory Violations has been published by Oxford University Press.
"Prosecutors and regulators continue to increase their scrutiny of corporate conduct, as well as their creativity in creating remedies to address misconduct," notes an announcement from the firm. "Punishing Corporate Crime provides a practical discussion on criminal punishment trends directed at the corporate entity. In addition to summarizing the historical and statutory bases for corporate punishment, Punishing Corporate Crime analyzes newer remedies that the government is utilizing with increasing frequency, including deferred prosecutions, receivership and monitoring, disgorgement of profits, restitution, integrity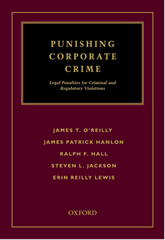 agreements and disbarment from regulated fields. Punishing Corporate Crime offers key advice in addressing the new and evolving punishments that face corporations, as well as practical guidance relating to preventive programs."
Read more here.
J.P. Hanlon leads Baker & Daniels' white-collar criminal defense practice. A former district court law clerk and federal prosecutor, Hanlon now serves as counsel to individuals and businesses in a wide variety of white-collar criminal and regulatory enforcement matters. He also regularly conducts corporate internal investigations relating to allegations of illegal and/or unethical conduct. In 2008 he was named one of "Indy's Best and Brightest."
Back