Media Preview Tonight's Howard Dean-Karl Rove Debate
September 11, 2009
Also: Webcast Link/Information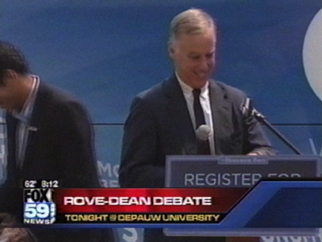 September 11, 2009, Greencastle, Ind. —

[Download Video: "FOX 59 Previews DePauw Debate" - 1205kb] "A pair of political rivals going head-to-head tonight at DePauw University," reported Indianapolis Fox television affiliate WXIN in its morning news program today. It was one of several media outlets to preview tonight's Timothy and Sharon Ubben Lecture.
"Former Democratic National Committee chairman Howard Dean will debate former White House adviser Karl Rove," noted anchor Scott Jones. "Dean and Rove will talk about the challenges facing the country. They'll also take some questions from the audience selected by a lottery."

[Download Video: "'Tease' of Debate Story" - 539kb]
The station's report invites viewers to come to DePauw for the free 7:30 p.m. program or to watch the debate online via a webcast.
Visit FOX 59 online.
The Rove-Dean debate is also the subject of this morning's Indianapolis Star op-ed by Ken Bode, retired Pulliam Professor of Journalism at DePauw, who offers some potential questions for the two visitors. Read it at IndyStar.com.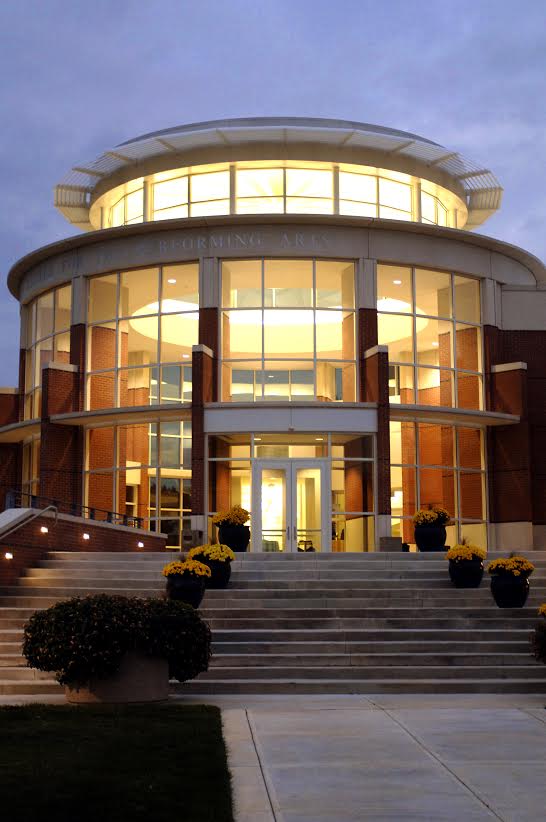 Tonight's program begins at 7:30 p.m. in the Green Center for the Performing Arts' Kresge Auditorium (605 S. College Avenue), but doors open at 6 p.m. Like all Ubben Lectures, the Rove-Dean debate is free and open to all. Seating is general admission and no tickets are required. Questioners were selected via a lottery conducted by DePauw.
If and when the 1,400 seats in Kresge Auditorium fill up, spectators will be seated in a nearby theatre, where a closed circuit feed will project the debate on a large screen. The University has also arranged to deliver a webcast of the event, which will be available live and after the fact via this link.
Read the original announcement of the Dean-Rove DePauw debate here.
Source: WXIN (Fox)/Indianapolis Star
Back