DePauw Band Presents Family Weekend Concert on September 27
September 16, 2009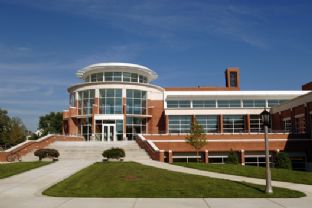 September 16, 2009, Greencastle, Ind. — The 2009-10 DePauw University Band will present its first concert of the academic year on Sunday afternoon, September 27. The performance, part of Family Weekend festivities, begins at 3 p.m. in Kresge Auditorium of the Judson and Joyce Green Center for the Performing Arts. The program will be presented free of admission charge and is open to the public.
The University Band's performance will feature a wide variety of styles of music and composers, featuring a classic work that is considered one of the cornerstones of the band's repertoire: "Lincolnshire Posy" by Australian composer Percy Grainger. Other works include a beautiful, lyrical setting of Sir Edward Elgar's "Nimrod" movement from his Enigma Variations, arranged by composer Alfred Reed; "Vox Populi" (Voice of the People) by American composer Richard Danielpour, transcribed by composer Jack Stamp; and Ron Nelson's "Morning Alleluias for the Winter Solstice."
The concert will conclude with music from the movie Mr. Holland's Opus, which stars Richard Dreyfuss. Composer Michael Kamen created a "symphony" which served as the climax of the movie, with Mr. Holland (Dreyfuss) conducting his own original work (performed by an ensemble that was made up entirely of Holland's past students), a composition which took an entire teaching career to complete.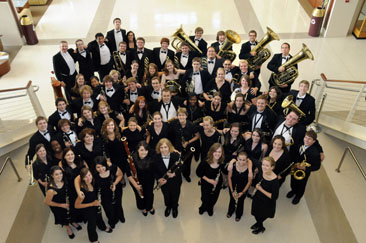 Under the baton of Professor Craig Paré, the DePauw University Band has recorded and released seven compact discs. Learn about the most recent CD, Starsplitter, in this previous story.
For more information, visit the DePauw University School of Music online.
Learn more about the DePauw University School of Music -- which is celebrating its 125th season this academic year -- by clicking here.
Back