Federal Stimulus Grant to Fund DNA-Cancer Research by Prof. Mark Kelley '79
September 14, 2009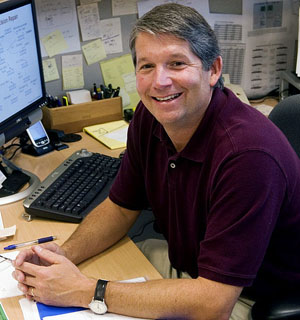 September 14, 2009, Greencastle, Ind. — Mark R. Kelley, Betty and Earl Herr Professor of Pediatric Oncology at the Indiana University School of Medicine and a 1979 graduate of DePauw University, "has been awarded a $358,757 grant under the American Recovery and Reinvestment Act of 2009 from the National Cancer Institute, National Institutes of Health, Department of Health and Human Services," reports Inside Indiana Business. "The two-year grant will cover research on how DNA repair mechanisms are involved in neurotoxicity during cancer treatments commonly referred to as 'chemobrain.'"
Dr. Kelley also serves as associate director at the Herman B Wells Center for Pediatric Research and as associate director for basic science research at the IU Simon Cancer Center. The article notes, "His pediatric hematology/oncology research group and lab focus on the role a pivotal DNA repair enzyme plays as a therapeutic target for a variety of cancers such as pediatric and adult brain tumors, pancreatic, ovarian and other cancers. The studies funded by this stimulus money will continue work he has been doing with his collaborator, Dr. Michael Vasko, pharmacology/toxicology, to understand and prevent the neurotoxic side effects of chemotherapy and radiation on both central and peripheral nervous system functions. This is a growing area of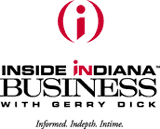 research focus at the IUSM. This grant will further this research."
Further details can be found at Inside Indiana Business.com.
Learn more about Mark Kelley in this previous story.
Back