Ongoing Coverage of Jaycee Dugard "Has Little Overall News Value," Says Prof. Jeff McCall '76
September 16, 2009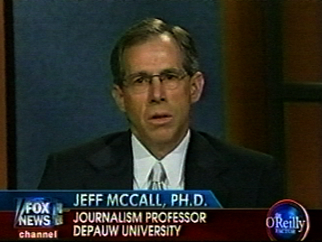 September 16, 2009, Greencastle, Ind. — "Jeffrey McCall, a professor of media studies at DePauw University in Indiana, called on the news media to leave Jaycee Dugard and her family alone and let them return to whatever normalcy they can find in their lives," notes a story in today's Press- Enterprise of Riverside, California. The newspaper's Janet Zimmerman examines how media coverage of high profile cases, such as the rescue of Dugard 18 years after she was kidnapped, can "focus a harsh spotlight on victims' families or intrude on a difficult and prolonged healing process."
According to Dr. McCall, "The story, although extremely bizarre, has little overall news value, particularly outside of the immediate geographic area in California near where the events took place." He adds, "The coverage of the story from here on out should focus on how the suspects work their way through the criminal justice system. It is simply not necessary for the media to try to ferret out every bizarre detail of Jaycee's ordeal and display that for a gawking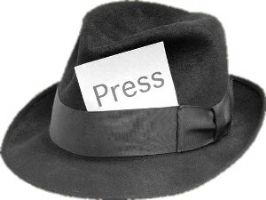 public."
You'll find the complete article, "Spotlights can diminish homecoming," at the newspaper's Web site.
Jeff McCall, professor of communication at DePauw, is author of Viewer Discretion Advised: Taking Control of Mass Media Influences. A 1976 graduate of the University, McCall is a widely quoted expert on media matters and has been cited in articles published by approximately 100 newspapers. On September 12, his op-ed on CBS' Katie Couric was published in the Indianapolis Star. The professor was also recently quoted by Froma Harrop in her nationally distributed Creators Syndicate column.
Source: Riverside (Cal.) Press-Enterprise
Back