Prof. Eugene Gloria to Present at Conference in Asian-American Studies at IU
September 19, 2009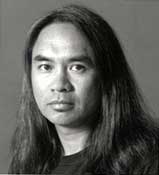 September 19, 2009, Greencastle, Ind. — Eugene Gloria, associate professor of English at DePauw and author of Drivers at the Short-Time Motel and Hoodlum Birds, will be among the presenters at the the inaugural Graduate Student Conference in Asian American Studies at Indiana University - Bloomington. The conference, set for September 25-26, will involve graduate students from across the Big Ten and the University of Chicago.
Professor Gloria will present a talk at 4 p.m., "Can Poetry (Re)Construct Identity on the Hyphen?," in the Indiana Memorial Union, Bryan Hall. The following day at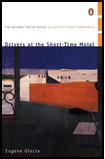 4:30 p.m. he'll participate in a poetry and fiction reading with Debra Kang Dean, IU lecturer of English, and Samrat Upadhyay, director of IU's creative writing program. The reading will take place in the Bridgwaters Lounge of the Neal-Marshall Black Culture Center, 275 N. Jordan Avenue.
Learn more by clicking here.
Eugene Gloria's first collection of poems, Drivers at the Short-Time Motel was selected for the 1999 National Poetry Series and won the Asian American Literary Award. Further details can be found in this previous story.
Back