Prof. Kevin Howley Takes Issue with Media's "Weapons of Mass Distraction"
September 20, 2009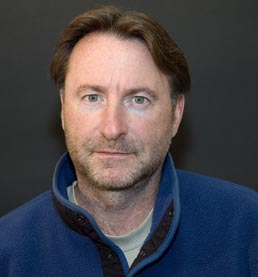 September 20, 2009, Greencastle, Ind. — "Somewhere between faith and reason lies the power of the public imagination to shape society, for good or for ill," begins an op-ed by Kevin Howley in this week's Bloomington Alternative. "There was a time, not that long ago, when artists and writers, orators and visionaries, fueled the public imagination," writes the associate professor of communication at DePauw University. "Today, the public imagination is mass-produced and distributed by a handful of media conglomerates whose principle goal is neither inspiration nor enlightenment, but private profit and control."
Even though news and information is available around the clock, Dr. Howley feels that "the public imagination is suffering from a chronic case of arrested development. This condition has reached epidemic proportions in recent weeks. Consider the media spectacle surrounding U.S. Rep. Joe Wilson's (R - S.C.) outburst during President Obama's address before a joint session of Congress or, for that matter, press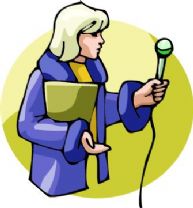 coverage of Kanye West's schoolyard antics at the Video Music Awards. Wall-to-wall coverage of these stories serves only to obscure far more serious issues confronting the American people each and every day: widespread job loss, environmental degradation, educational failure and rampant abuses of power in political, economic and judicial arenas. Put another way, the Wilson and West episodes are textbook examples of the purposeful use of media as weapons of mass distraction."
According to the professor, "While the public imagination is caught up in the latest media spectacle, the moral and ethical dimensions of critical public policy debates -- from the Wall Street bailout and the health care 'debate' to the ongoing occupations of Iraq and Afghanistan -- are conveniently overlooked and ignored. In short, journalism of this sort limits our capacity to imagine a more just and equitable society."
Howley notes, "I've spent the better part of my adult life working in the field of media education. One of the most powerful insights I share with students is the capacity of the media to limit not only the terms of public policy debates, but to constrain our capacity to even consider the possibility that another world is possible."
Read the complete column by clicking here.
Kevin Howley authored the book Community Media: People, Places, and Communication Technologies. Access his recent essay on coverage of the health care reform debate in this story.
Back