Renowned Bioarchaeologist Jane Buikstra '67 Appointed Regents' Professor at Arizona State U
September 22, 2009
September 22, 2009, Greencastle, Ind. — Jane E. Buikstra, a 1967 graduate of DePauw University, has been named Regents' Professor of Bioarchaeology in the School of Human Evolution and Social Change at Arizona State University. Dr. Buikstra also serves as director of ASU's Center for Bioarchaeological Research.
"Buikstra was the first to use the term 'bioarchaeology' in a 1977 journal article to describe a field that emphasizes understanding the remains of past people in the context of
their environment and societies," notes an article. "She is also credited with establishing high standards for scientific rigor in the field of forensic anthropology."
The text adds, "Her career of accomplishments and service hardly seem possible for one person, one lifetime. She has served as president of the American Association of Physical Anthropologists, the American Anthropological Association and the Center for American Archeology. Buikstra appears to have been on every major editorial board, review committee and executive board in the field. She has chaired more than 50 doctoral student committees, published hundreds of books, chapters, articles, reviews and reports, and served as an investigator on nearly 50 funded research projects. She is a highly sought-after lecturer, with a busy schedule that takes her around the world -- this year includes keynote addresses in Finland, Argentina and Ireland."
Buikstra majored in anthropology at DePauw and earned her master's and Ph.D. in that subject from the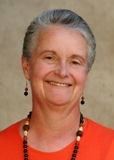 University of Chicago. "I thought I was going to be an archaeologist, but was seduced by biology," she says.
Dr. Buikstra is a member of the National Academy of Sciences and a fellow of the American Association for the Advancement of Science. In 2009, she was named to the advisory board of the Smithsonian Institution National Museum of Natural History. "Considered a pioneer in the field of bioarchaeology, including paleopathology, as well as someone who has advanced forensic anthropology, last year she was presented with two prestigious lifetime achievement awards: the T. Dale Stewart Award from the Physical Anthropology Section of the American Academy of Forensic Sciences and the American Association of Physical Anthropologists' Charles Darwin Lifetime Achievement Award. Next year she will receive the Society for American Archaeology's Fryxell Award for distinction in interdisciplinary study."
Read more by clicking here.
Back