Prof. Kevin Howley is Editor of New Book, Understanding Community Media
September 24, 2009
September 24, 2009, Greencastle, Ind. — Understanding Community Media, edited by Kevin Howley, associate professor of communication at DePauw University, has been released by the UK's Sage Publications. The textbook is designed for advanced undergraduate and graduate courses in departments of communication, media studies, sociology, and cultural studies.
"With contributions from an international team of well-known experts, media activists, and promising young scholars, this comprehensive volume examines community-based media from theoretical, empirical, and practitioner perspectives," notes a synopsis. "More than 30 original essays provide an incisive and timely analysis of the relationships between media and society, technology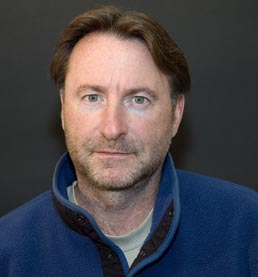 and culture, and communication and community."
"This book makes a major contribution, giving both scholars and students a comprehensive perspective on the community media landscape -- and why community media is relevant to the field of media studies and significant for a broader public," says William Hoynes, professor of sociology and director of the American Culture program at Vassar College.
Adds Rosemary Day, who heads the department of media and communication studies at Ireland's Mary Immaculate College, University of Limerick, "The number and range of case studies offered in this book will be invaluable to my students. It can be difficult to move students beyond their own experiences, and this book provides a great sampling of the operation of community media worldwide. It also situates these examples firmly in media and communication theory, and that is one of the most attractive features of this book for me as a teacher."
Learn more about Understanding Community Media, and order the book, at Amazon.com.
Dr. Howley previously authored Community Media: People, Places, and Communication Technologies. Access his recent essay on the mainstream media's "weapons of mass distraction" in this story.
Back