Fr. Charles Nalls '79 Receives Calihan Academic Fellowship
September 23, 2009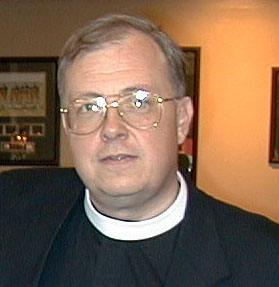 September 23, 2009, Greencastle, Ind. — Fr. Charles H. Nalls, SSM, a 1979 graduate of DePauw University, has been awarded a Calihan Academic Fellowship by the Acton Institute. The award will support Nalls' post-graduate work in theology at the Dominican House of Studies.
Calihan Academic Fellowships provide scholarships and research grants to future scholars and religious leaders whose academic work shows outstanding potential. Applicants studying

theology, philosophy, economics, or related fields must demonstrate the potential to advance understanding in the relationship between theology and the principles of the free and virtuous society. Such principles include recognition of human dignity, the importance of the rule of law, limited government, religious liberty, and freedom in economic life.
Father Nalls currently is pursuing a licentiate in sacred theology (S.T.L.) from the Pontifical Faculty of the Immaculate Conception in Washington, D.C., and is the author of Prayer: A Field Guide, released in the autumn of 2008. In addition to his academic work, Nalls currently serves as regimental chaplain to the 70th Regt. (LDR), Maryland Army National Guard, and is Chief of Chaplains, Maryland Defense Force.
Learn more about Calihan Academic Fellowships by clicking here.
Back