Book by Barbara Kingsolver '77 Among Wall Street Journal's 'Natural Selection'
September 26, 2009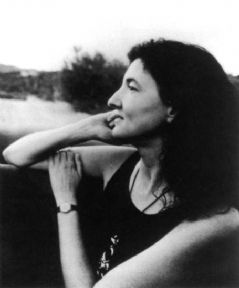 September 26, 2009, Greencastle, Ind. — "A lush hymn to the natural world, Prodigal Summer is three interwoven stories of people grappling with the encroachment of humans on the Appalachian wilderness," notes the Wall Street Journal of the book by Barbara Kingsolver. Published in 2000, Prodigal Summer is cited in a story headlined "Natural Selection: Six books in which the environment plays a leading character." Kingsolver is a 1977 graduate of DePauw University.
In Prodigal Summer, "The main character, Deanna Wolfe, is a wildlife biologist who prefers the company of coyotes to her fellow man or woman," writes Cynthia Crossen. "Another plot involves a feud between two elderly neighbors -- one refuses to use pesticides in her orchards, and her pests are attacking the trees in his adjoining fields. The old man is trying to revive the American chestnut: 'He was haunted by the ghosts of these old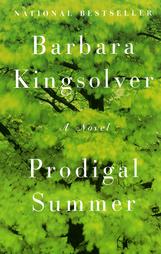 chestnuts, by the great emptiness their extinction had left in the world.'"
You'll find the complete article at the newspaper's Web site.
Barbara Kingsolver's twelve books of fiction, poetry, and creative nonfiction include The Bean Trees and Animal, Vegetable, Miracle: A Year of Food Life, which was listed among the ten best nonfiction books of 2007 by TIME magazine. Translated into nineteen languages, Kingsolver's work has won a devoted worldwide readership and many awards, including the National Humanities Medal. Her first novel in nine years, The Lacuna, will be released in November. Learn more in this recent story.
In 1994, Barbara Kingsolver delivered the commencement address at DePauw, and was also awarded an honorary degree during the ceremony. A summary of her speech -- including an MP3 of the complete address, which was titled "As Little Advice as Possible" -- can be found here.
Back