Stan Kenton to Perform at Junior-Senior Prom
March 11, 1959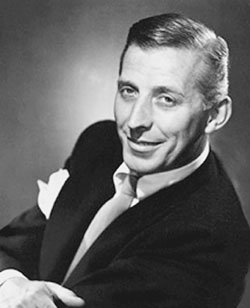 March 11, 1959, Greencastle, Ind. — Jazz pianist Stan Kenton will bring his "big band sound" to DePauw University on May 16, as he has been selected to perform at this year's Junior-Senior prom. The program will take place from 9 p.m. until midnight in Bowman Gymnasium.
In little over a decade, Kenton has grown from obscurity in the music field to a place where followers of modern music regard him as a pace-setter.
Born in Wichita, Kansas, and raised in Colorado and California, Kenton learned piano as a child, and as a teenager toured with various bands. In June 1941 he formed his own band, which developed into one of the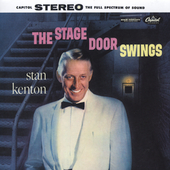 best-known west coast ensembles of the Forties. The Stan Kenton Orchestra signed a contract with Capitol Records in 1943.
Kenton's most recent release, The Stage Door Swings, was issued in September.
Co-chairs of the prom are Baird Davis '59 and Linda Brainard '60.
Back