"Cynical and Manipulative" Reporting Draws the Wrath of Prof. Kevin Howley
October 5, 2009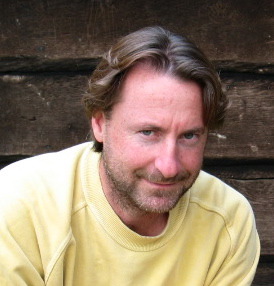 October 5, 2009, Greencastle, Ind. — "On Sept. 30, National Public Radio (NPR) announced, with considerable fanfare, the results of a new poll -- conducted in collaboration with the Kaiser Family Foundation and the Harvard School of Public Health -- that found that the American people feel 'profoundly shut out of the current health overhaul debate,'" reports Kevin Howley, associate professor of communication at DePauw University. Writing for the Bloomington Alternative, the professor notes, "Listening to this story, I was reminded of a line from Bob Dylan's Subterranean Homesick Blues: 'You don't need a weatherman to know which way the wind blows.'"
Dr. Howley continues, "The story, which aired on NPR's Morning Edition, was presented in a fashion that suggested the people's disenfranchisement from critical policy debates, like health care reform, was somewhat surprising -- revelatory in fact. For anyone paying even the most remote attention to grassroots and nationwide efforts to repair this country's broken and dysfunctional health care system, none of this was news. Rather, this item is just one more indication of the crisis of democracy in this country: a crisis exacerbated by inside-the-beltway journalism practiced by corporate media and so-called public broadcasting."
The editor of the new textbook, Understanding Community Media, adds, "Without putting too fine a point on it, NPR's lopsided coverage of any number of current events -- the wars in Iraq and Afghanistan, the Wall Street bailout, and health care reform -- is part of a broader, and rather disturbing trend in U.S. journalism. Scholars refer to this as 'source bias': the tendency of news workers to routinely defer to 'official sources' in business and government and habitually exclude the voice of everyday people in public policy debates ... By relying exclusively on official sources, NPR treats the American people as little more than spectators to critical public policy debates, rather than as citizens who have a stake in these life and death decisions."
The professor declares, "At the end of the day, reporting of this sort is cynical and manipulative. Not only does it serve powerful interests opposed to a more just, and sane, socio-economic order, it serves to cultivate political apathy at a time when we need to be fully engaged in domestic and foreign policy decision-making."
You'll find the complete op-ed by clicking here.
Dr. Howley previously authored Community Media: People, Places, and Communication Technologies. Access his recent essay on the mainstream media's "weapons of mass distraction" in this story.
Back