Banned Books Event at Library Draws Newspaper's Attention
October 7, 2009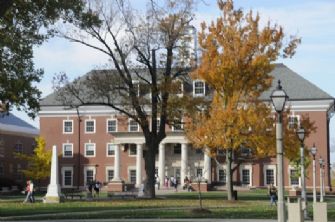 October 7, 2009, Greencastle, Ind. — "Ideas should not be censored, they should be embraced," says Aaron Dziubinskyj, associate professor of modern languages (Spanish). He was among those attending a Banned Books Read-Out at the Roy O. West Library on October 1, which was held in conjunction with National Banned Books Week.
"Librarians have a primary focus," librarian Anastasia Wells tells the Banner-Graphic of Greencastle. "That focus is making information accessible. Taking away this information is hard on our jobs, especially for public libraries."
Rick Provine, director of libraries and associate chief information officer at DePauw, adds, "Libraries are place where information is available. (Books) shouldn't be banned. The reason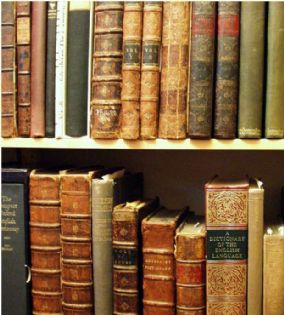 for book banning is that people or groups feel threatened by a book's words, illustrations, or ideas. They want to protect their children."
"National Banned Books Week began in 1982 when there was a sudden rise in the number of books being banned or challenged," writes Kaitlynn Nissen. "Thanks to librarians, teachers, booksellers, and members of communities, a majority of the books were not banned. If the person or group who wants to ban a book's intention is to deny access to ideas that they disagree with, it is a violation of the First Amendment."
Banned books have included The Adventures Of Huckleberry Finn, Of Mice and Men, To Kill A Mockingbird, and the Harry Potter series.
Read the complete story at the newspaper's Web site.
Back