Journal of the American Medical Association Praises Book by Prof. John Dittmer
August 15, 2009
August 15, 2009, Greencastle, Ind. — "The Good Doctors provides an engaging and well-written account of how the medical community became involved in the civil rights movement, not as spectators but on the front lines-in some cases risking their lives to fight against social and political injustice," notes a review in the Journal of the American Medical Association of the new book by John Dittmer. Lynn C. Smitherman, M.D. writes, "This is relevant, because many of the issues of health disparities seen in the latter half of the 20th century remain."
The review continues, "Even with the right to vote, the right to health care, and the elimination of Jim Crow, gaps in society still exist in which citizens, especially poor citizens of color, do not have access to health care. This book may be a call to arms for the professional and advocacy organizations of today to continue to fight for the cause."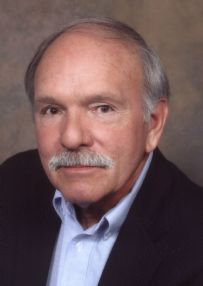 The book by Dr. Dittmer, professor emeritus of history at DePauw University, tells the story of the Medical Committee for Human Rights, a group of health care professionals active not only in the Deep South at the height of the civil rights movement but also as part of the New Left during the late 1960s and 1970s.
Dr. Smitherman notes, "Dittmer has written extensively about and is recognized as an authority on the American civil rights movement. In this book, he details the activities of the MCHR throughout its existence from the 1960s through the early 1980s. For this work, he painstakingly reviewed the letters, minutes, and notes of this organization, most of which resided in the home of Walter Lear, one of the founders of the Medical Committee of Civil Rights, the organization preceding the MCHR that was active in advocating an end to discrimination and segregation in health care."
Access the complete text at JAMA's Web site (a subscription is required).
Professor Dittmer taught at the University from 1985 until his retirement in 2003. One of the nation's top civil rights historians, Dittmer's 1994 book, Local People: The Struggle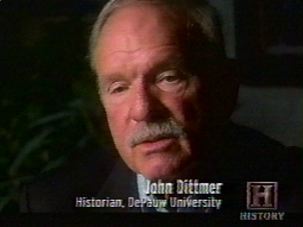 for Civil Rights in Mississippi, won several awards including the Bancroft Prize, generally considered the most prestigious award in the field of American history writing.
The Good Doctors: The Medical Committee for Human Rights and the Struggle for Social Justice in Health Care was published in May and was noted recently in the Chronicle of Higher Education.
On May 17, Dittmer delivered the principal address to DePauw's Class of 2009 at the University's 170th commencement and received an honorary doctoral degree. A summary of his remarks and an MP3 file of the complete speech can be accessed in this report.
Back