Memphis Newspaper Recaps Tiger Triumph Over Rhodes
October 11, 2009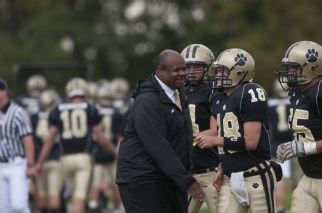 October 11, 2009, Greencastle, Ind. — "They may be the best offense in our league," Rhodes College head football coach Joe White says of DePauw University. In a Memphis Commercial Appeal summary of yesterday's 52-26 DePauw triumph, White notes, "They're a big, tough group and mix the run and pass well. They picked on us a little bit. Give them credit. They made their plays and got the win. When you get behind like that there is very little room for error. They never had any slow down. They played good for 60 minutes. That made them tough to deal with."
Tiger quarterback Spud Dick, a senior, continued to rewrite the program's history book, connecting on six touchdown passes yesterday. Overall, he completed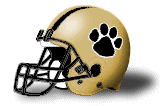 25-of-36 passes for 343 yards. "I've said this 100 times and will say it again, he's a leader that happens to be a quarterback," DePauw's interim head coach Robby Long tells the newspaper.
Access the complete story, "DePauw has too much for Rhodes: Visitors start and finish with style," at the Commercial Appeal's Web site.
For comprehensive information on the Tiger football program, click here.
Pre-orders are being accepted for the limited edition DVD of the 116th Monon Bell Classic versus Wabash College, which will be played November 14. Details and an online order form can be found here.
Back