SuperFreakonomics, by Upcoming Visitor Steven Levitt, is "Intriguing, Funny"
October 12, 2009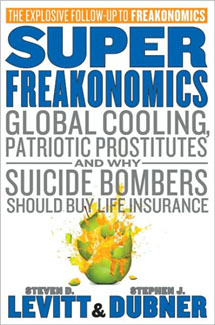 October 12, 2009, Greencastle, Ind. — SuperFreakonomics, co-authored by Steven Levitt and Stephen Dubner and set for an October 20 release, "is the intriguing, equally funny sequel to the mega-selling Freakonomics, in which the authors once again test the thesis that 'many apparent mysteries of everyday life don't need to be so mysterious,'" writes Allen Pierleoni of McClatchy Newspapers. "They answer such questions as: How much good do car seats do? Why are doctors so bad at washing their hands? And: Did TV cause a crime wave?"
The book is listed among a story, "Plenty of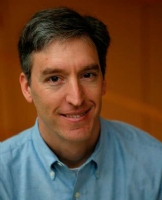 good reads in fall book release;" Levitt will visit DePauw University on November 30 to deliver a Timothy and Sharon Ubben Lecture.
Access the article at the Web site of California's Monterey County Herald.
Steven D. Levitt is the William B. Ogden Distinguished Service Professor of Economics at the University of Chicago, where he directs the Becker Center on Chicago Price Theory. Freakonomics has sold more than 4 million copies in 35 languages. He is also the co-author of the popular New York Times Freakonomics Blog.
Details of Levitt's DePauw appearance can be found in this recent announcement.
Back