DePauw Digital Library is Launched
October 12, 2009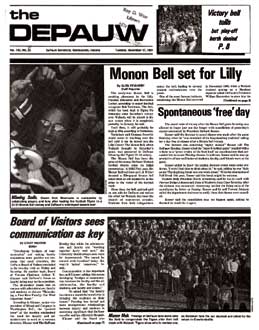 October 12, 2009, Greencastle, Ind. — Looking for an article in a past issue of The DePauw? Or, perhaps a work of art from the University's collection? As of today, it's a click away. The DePauw University Libraries has launched the DePauw Digital Library (digital.library.depauw.edu). The DDL includes photographs, publications and other artifacts spanning the history of DePauw University, Putnam County, and Indiana United Methodism.
With a growing collection of over 30,000 objects from the DePauw University Archives, University Galleries and Museums, and University and student publications, the DDL makes a wealth of material instantly accessible for researchers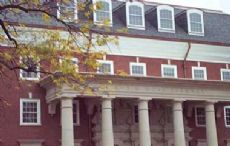 both near and far. Items in the online database -- which is searchable -- include all issues of The DePauw dating back to 1932, and photographs from DePauw's Archives and Greencastle photographer Ralph Taylor.
"It's a pleasure to make these documents easily available to DePauw alumni, students, faculty and staff, as well as the University's many friends around the world," says Rick Provine, director of libraries. "We will continue adding to the database, which we see as a 24-hour off-site supplement to our libraries and archives. It's another way for people to learn about DePauw's history, traditions and art collections and I'm delighted it is now public after many months of behind the scenes work.
Visit the collection by clicking here.
Back