ABC News Story on Kids & Reality Shows Includes Analysis from Prof. Jeff McCall '76
October 19, 2009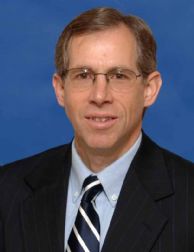 October 19, 2009, Greencastle, Ind. — "I can't think of any other time in media history that we've seen this kind of exploitation," Jeffrey M. McCall, professor of communication at DePauw University, tells ABC News. Dr. McCall is quoted in a story examining the use of children in reality TV shows. "I'm afraid it might get worse before it gets better," the professor adds.
The story by Tom McCarthy addresses concerns over shows such as Kid Nation, as well as "the revelation Sunday that the 50-mile flight of a helium balloon believed to be carrying 6-year-old Falcon Heene was in fact an elaborate publicity stunt cooked up by the boy's father, Richard Heene, to promote what he hoped would be a new reality show."
McCall, who discussed the issue of children and reality shows in a
recent nationally syndicated column, tells ABC that there is great danger of young people being taken advantage of by the programs. He says, "I think it goes beyond Art Linkletter innocently talking to a couple kids. The circumstances are much more concocted when you have producers going after kids on reality shows ... When you've got these kids being videotaped from every angle, you know the kids aren't acting like they would otherwise. There are so many machinations going on behind the scenes that it's a joke to call it 'reality.'"
The professor believes TV networks should do more to protect children. "I really wish there were somebody sitting at the network who would say, 'What are we doing? Certainly we want people to watch our network,
but are there no other avenues to take?'"
Read the complete story at ABC News.com.
Yesterday, Jeff McCall was quoted in a Dallas Morning News article which looked a "partisan pop culture." A 1976 graduate of DePauw, McCall is frequently called upon as an expert on media matters and has been cited in articles published by approximately 100 newspapers. On September 21, the professor was quoted in a New York Times article on CBS anchor Katie Couric. He is the author of the book, Viewer Discretion Advised: Taking Control of Mass Media Influences.
Source: ABC News.com
Back