DePauw Again Among Nation's Top Producers of Fulbright Fellows
October 20, 2009
October 20, 2009, Greencastle, Ind. — For the fourth consecutive year, DePauw University is listed among the "Top Producers of Fulbright Awards for U.S. Students" in the Chronicle of Higher Education. The chart for 2009-10, published in this week's edition of the Chronicle, notes that four 2009 DePauw graduates received Fulbright Awards to study and live abroad for a year, and that 29 students at the University applied for the prestigious grants.
DePauw is the only bachelor's institution in the state of Indiana to appear on this year's list. The University was also cited as one of the USA's top producers of Fulbright Fellows in the publication's 2008, 2007 and 2006 listings.
Access this year's complete list at the Chronicle's Web site (a subscription is required).
The four May 2009 graduates of DePauw who were named Fulbright Fellows are: Jessica V. Strong,

who is performing research in Germany on "The Effects of Music on Individuals with Dementia and Depression"; Ross A. Robinson is in Germany teaching English to young people; Lauren A. Wendling is in South Korea through an English Teaching Assistantship; and Todd J. Schmid is spending a year conducting research in Paraguay as a result of receiving an international graduate study and research grant.
Under the Fulbright program, 1,559 American students in more than 100 different fields of study have been offered grants to study, teach English, and conduct
research in over 125 countries throughout the world beginning this fall. (at left: Ross Robinson '09)
Of the 1,557 Fulbrighters, 19% are at the Ph.D. degree level, 17% are at the master's level, and 65% are at the bachelor's degree level. Students receiving awards for this academic year applied through 570 colleges or universities.
The Fulbright U.S. Student Program equips future American leaders with the skills they need to thrive in an increasingly global environment by providing funding for one academic year of study, research or assistant teaching abroad. Fellows undertake self-designed programs in disciplines ranging from the social sciences, business, communication and performing arts to physical sciences, engineering and education.
Since its inception in 1946, the Fulbright Program has provided approximately 294,000 participants worldwide with the opportunity to observe each others' political, economic and cultural institutions, exchange ideas and embark on joint ventures of importance to the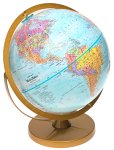 general welfare of the world's inhabitants. In the past 63 years, more than 42,000 students from the United States have benefited from the Fulbright experience.
The Fulbright Program is sponsored by the United States Department of State, Bureau of Educational and Cultural Affairs. Financial support is provided by an annual appropriation from Congress to the Department of State, with significant contributions from participating governments and host institutions in the United States and abroad. The Presidentially appointed J. William Fulbright Foreign Scholarship Board formulates policy guidelines and makes the final selection of all grantees.
In the United States, the Institute of International Education administers and coordinates the activities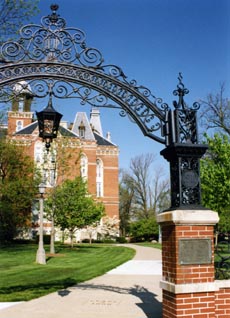 relevant to the U.S. Student Program, including conducting an annual competition for the scholarships.
The Fulbright Program also awards grants to American teachers and faculty to do research, lecture and teach overseas. In addition, some 3,850 new foreign Fulbright students and scholars come to the United States annually to study, carry out research and lecture at U.S. universities, colleges and secondary schools. Rebecca L. Upton, associate professor of sociology and anthropology and director of conflict studies at DePauw, is currently conducting research at the HIV/AIDS Centre at the University of Botswana in Gaborone, Botswana, through a Fulbright Award.
Two alumni of DePauw were also 2009-10 Fulbright recipients: Leighann R. Daihl, a 2004 graduate of the University, is spending this academic year studying in the Netherlands. Anne M. Schaufele, a 2007 graduate of the University, is conducting research in El Salvador.
Douglas E. Harms, Herrick E.H. Greenleaf Professor of Computer Science, is DePauw's Fulbright adviser. Contact him via e-mail at dharms@depauw.edu.
Back