"Price War" Over New Books Concerns Author Barbara Kingsolver '77
October 21, 2009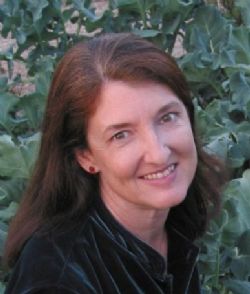 October 21, 2009, Greencastle, Ind. — A story in today's New York Times on the move by major retailers to heavily discount this fall's major new book releases, including Barbara Kingsolver's The Lacuna, includes comments from the 1977 DePauw University graduate. "Obviously, authors don't own our physical books, just the words inside, so we have no control over how they're sold," Kingsolver says. "But we can ask our readers to consider how much they value their local bookstores. If this price war is another way of using volume discounts to put independent booksellers out of business, then every thoughtful reader is going to lose in the long run."
Target, Wal-Mart and Amazon are among the major retailers planning to sell new titles for as little as $8.98.
Access the article at the Times' Web site.
The Lacuna, Barbara Kingsolver's first novel in nine years, will be released next month. It was recently named "Pick of the Week" in Publishers Weekly, which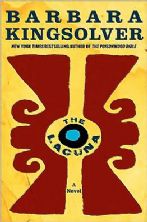 opined that Kingsolver "masterfully resurrects a dark period in American history with the assured hand of a true literary artist."
Kingsolver's twelve books of fiction, poetry, and creative nonfiction include The Bean Trees and Animal, Vegetable, Miracle: A Year of Food Life, which was listed among the ten best nonfiction books of 2007 by TIME magazine. Translated into nineteen languages, Kingsolver's work has won a devoted worldwide readership and many awards, including the National Humanities Medal.
In 1994, Barbara Kingsolver delivered the commencement address at DePauw, and was also awarded an honorary degree during the ceremony (seen in above photo). A summary of her speech -- including an MP3 of the complete address, which was titled "As Little Advice as Possible" -- can be found here.
Back