Writings of Barbara Kingsolver '77 Explore "To What and Whom We All Belong"
October 25, 2009
October 25, 2009, Greencastle, Ind. — As a biological sciences major at DePauw University, Barbara Kingsolver took only one writing class, notes a feature in the Minneapolis Star Tribune, "but my chemistry textbooks are full of poems scribbled in the margins." Kingsolver, bestselling author and 1977 graduate of DePauw, is the subject of a lengthy feature in the newspaper, which offers insights into her upcoming book, her writing process, and previews her November 11 appearance in Minneapolis. (photo: Annie Griffiths Belt)
In Kingsolver's new novel, The Lacuna, "As always, she writes about the ways that cultures clash, but also the ways that people connect and find commonality, or at least empathy," writes Kristin Tillotson. "Whether her stories are set in the American South or Southwest, Africa, Mexico or Central America, her characters' personal lives play out against the broader conflicts of history. Through it all, a primary theme emerges: the continuous human struggle to determine not only what belongs to individuals vs. the community, but to what and whom we all belong."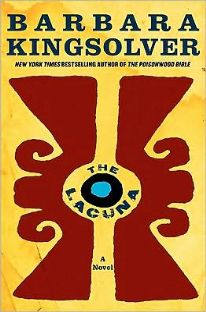 Kingsolver's last book, Animal, Vegetable, Miracle: A Year of Food Life, told of how her family ate locally for a year and is credited helping to create a locavore movement. "It was the crest of a wave, which astonished us," she tells the newspaper. "I've never been trendy in my life. Instead, I sit at my desk and dream up the next crazy idea."
The writer also reflects on the modern media climate. "The speed of the Internet has ramped up the energy, but the howling is not a new tendency," she said. "It was the same in the radio of the late '40s. It's not just media irresponsibility; it's the eagerness of people to believe terrible things, to believe the worst."
Read the complete feature at the Star Tribune's Web site.
The Lacuna, Barbara Kingsolver's first novel in nine years, will be released next month. It was recently named "Pick of the Week" in Publishers Weekly, which opined that Kingsolver "masterfully resurrects a dark period in American history with the assured hand of a true literary artist."
Kingsolver's twelve books of fiction, poetry, and creative nonfiction include the novels The Bean Trees and The Poisonwood Bible. Translated into nineteen languages, Kingsolver's work has won a devoted worldwide readership and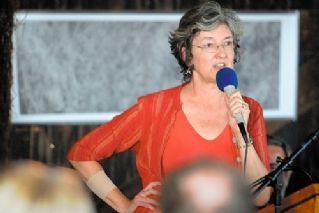 many awards, including the National Humanities Medal.
On October 21, she was quoted in a New York Times story. Access it here.
In her commencement address to DePauw's Class of 1994, Kingsolver said, "The best thing about DePauw is that it required me to take courses in poetry and mathematics and biology and history," Kingsolver told the audience. "I was not allowed to be narrow in my interests, and I was rewarded for trying really hard to see the fibers of logic and consequence that connect poetry and biology and history. I believe that's the most precious and useful kind of education that a person can ever have."
Back