National Post Analysis of Kids in TV Reality Shows Includes Prof. Jeff McCall '76
October 24, 2009
October 24, 2009, Greencastle, Ind. — In a story examining the possible exploitation of children in television reality programs, todays' edition of Canada's National Post notes, "for Jeffrey McCall, a communications professor at DePauw University, the modern manifestation of child-centric reality programming has crossed the line from family fun into a 'shameful and disturbing trend.'" The article examines shows such as Kid Nation, Jon & Kate Plus 8 and Baby Borrowers, all of which have featured children.
"Kids are entertaining, there's no denying that, but they are real people and exploiting them because they are cute, funny, and unpredictable disrespects them as human beings," Dr. McCall tells the newspaper. "This whole movement is demeaning to our society. To do something like stick 40 kids on a ranch and give them one outdoor toilet, just to see how the kids would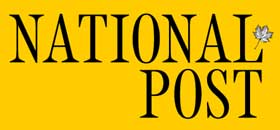 react, is absolutely shameful."
Kathryn Blaze Carlson writes, "Indeed, across the United States and beyond, more and more children are being cast into the reality TV limelight, as networks appear intent on adding child-centric reality shows to their programming roster. And yet, despite viewer infatuation and hefty advertising dollars, the genre is today in the midst of a cultural challenge. Last week's Balloon Boy debacle -- starring Falcon Heene, 6, and his family, who appeared twice on ABC's Wife Swap and who sought their own reality show -- has further fuelled the debate over whether it is moral, responsible, or even legal to document the lives of people too young to give consent or understand the consequences. The debate, which initially gained traction thanks to the highly public fallout of Jon & Kate Plus 8, pits those who profit from and delight in child-focused reality programming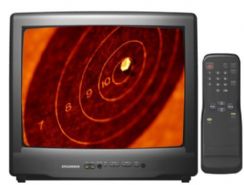 against those who consider the genre nothing more than thinly veiled child abuse and neglect."
Read the complete text --"Rise of kidsploitation: They're in the spotlight like never before, but are the children all right?" -- at the National Post's Web site.
Earlier this week, Jeff McCall was quoted in an ABC News story on the use of children in reality shows, and talked with the Dallas Morning News about "partisan pop culture."
A 1976 graduate of DePauw, McCall is frequently called upon as an expert on media matters and has been cited in articles published by approximately 100 newspapers. On September 21, the professor was quoted in a New York Times article on CBS anchor Katie Couric. He is the author of the book, Viewer Discretion Advised: Taking Control of Mass Media Influences.
Back