Newspaper Notes DePauw's Victory Over Trinity
October 25, 2009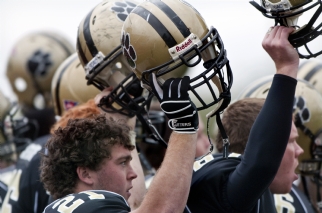 October 25, 2009, Greencastle, Ind. — "In Greencastle, Ind., Jon Ellis and Derrick Karazsia combined for 240 rushing yards on 39 carries as the Indiana school won a battle between Tigers," reports this morning's San Antonio Express-News in a recap of yesterday's 26-18 DePauw University football victory over Trinity. It adds, "DePauw (5-1, 4-1 SCAC) held Trinity (5-2, 2-2) to 306 total yards of offense."
You'll find the item at the newspaper's Web site.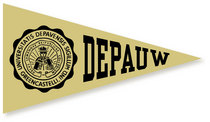 For comprehensive coverage of the game and the DePauw football program, click here.
Pre-orders are being accepted for the limited edition DVD of the 116th Monon Bell Classic, which will be played in Greencastle November 14. Details and an online order form can be found here.
Distribution of Monon Bell tickets begins this week. Details can be found in this previous story.
Back