Wall Street Journal Look at Numerology Quotes Prof. Woody Dudley
October 28, 2009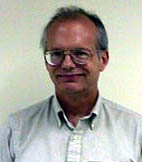 October 28, 2009, Greencastle, Ind. — A story on numerology in today's Wall Street Journal notes, "The negative associations with 13 have been traced to the number of diners at the Last Supper, before the betrayal of Jesus. Some believed it went back to prehistoric times -- the lowest number that couldn't be counted on ten fingers and two feet. (Apparently, individual toes couldn't be counted). But Underwood Dudley, retired professor of mathematics at DePauw University and author of Numerology, says he wasn't able to verify any of these," writes Carl Bialik.
Dr. Dudley tells the Journal, "As far as I can tell, some number had to be unlucky, and it was 13."

You'll find the full story, "Number-Crushing: When Figures Get Personal," at the newspaper's Web site.
Woody Dudley taught at DePauw from 1967 to 2004. He recently presented a lecture at Northeastern State University in Oklahoma. His book, Mathematical Cranks, drew the attention of the Chronicle of Higher Education in August 2008 and was quoted in a March National Geographic piece which examined the fact that 2009's calendar include three Friday the 13ths. He is the author of Numerology: Or, What Pythagoras Wrought, Is Mathematics Inevitable? A Miscellany, The Trisectors and Mathematical Cranks.
Back