Tigers Battle for Conference Title and Possible Playoff Bid Tomorrow vs. Austin
November 6, 2009
Also: Pre-Order Your 2009 Monon Bell DVD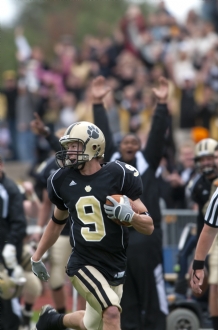 November 6, 2009, Greencastle, Ind. — "It's been a year of firsts for the DePauw University football team," begins a story in today's Banner-Graphic. "It defeated Trinity for the first time in school history two weeks ago. It defeated Millsaps for the first time in several years and on Saturday, with a little luck, it will earn its first playoff bid in the Division III tournament in program history. If the Tigers defeat Austin and Trinity wins (over visiting Centre), DPU will get a piece of the SCAC championship and the conference bid," writes Dan Shelton.
"To date, Austin might be one of the toughest opponents we have seen all year," interim head football coach Robby Long tells the Greencastle newspaper. "They run a non-conventional offense in the wishbone wing-T."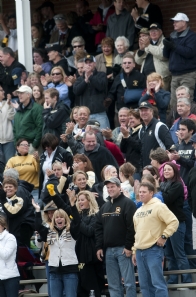 The article notes that the Tigers enter tomorrow's key Southern Collegiate Athletic Conference matchup "on the back of a five-game winning streak, thanks to an offense that has been putting up some huge numbers. The Tigers have been averaging 439.9 yards of offense this season with Spud Dick leading the way averaging 296.8 yards passing. Alex Koors is Dick's No.1 one man on the receiving end. Koors has been averaging 133.6 yards receiving per contest this season. Dick and Koors aren't the only weapons that the Tigers have. They also have a solid running game. On the ground, DPU has been averaging 125.4 yards rushing with Derrick Karazsia leading the team with a 65.3 game average."
Read the full story at the Banner-Graphic's Web site.
Tomorrow's game kicks off at 1 p.m. at Blackstock Stadium. The contest will be carried live on DePauw's student radio station, WGRE (91.5 FM or via this link).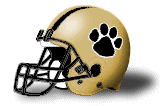 For comprehensive coverage of the Tiger football program, click here.
Pre-orders are being accepted for the limited edition DVD of the 116th Monon Bell Classic, which will be played in Greencastle November 14. Details and an online order form can be found here. DePauw's allotment of tickets for the annual rivalry game with Wabash College are sold out.
Back