Jeff Cooper '91 and Other Team Owners Launch New Pro Soccer League
November 10, 2009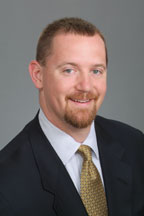 November 10, 2009, Greencastle, Ind. — "This will be a league that will offer the best of both worlds -- outstanding experience and leadership at the ownership level combined with the promise and ability to chart our own course for success as a new league," says Jeff Cooper, principal owner of St. Louis Soccer United and 1991 graduate of DePauw University. Cooper's newly created team, and five existing squads which have played in the USL-1, have announced that they have formed a new professional soccer league to play in the United States and Canada beginning in April 2010.
"It's this structure that motivated me to bring St. Louis into the new league, and why I believe the new league will have a lot of success at launch next year and well into the future," Cooper adds. "I continue to be committed to starting a professional team in St. Louis, where our club would be fully and enthusiastically supported by generations of soccer fans here in our region. I have been in close contact with the teams over the past year and am very impressed with and fully committed to their mission. There is no other way. The teams must own and control their league."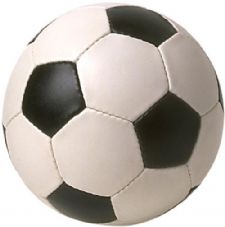 The announcement notes, "A native of Granite City, Cooper played soccer under legendary coach Gene Baker at Granite City High School before continuing his playing career at DePauw University in Greencastle, Ind. He graduated in 1991 from DePauw University with a B.A. degree in political science and with a J.D. degree from St. Louis University Law School in 1995. Cooper formerly sat on the board of the English League One football club Brentford."
Cooper is also owner of the women's professional soccer team, Saint Louis Athletica.
Read more by clicking here.
Jeff Cooper's successful drive to bring women's pro soccer to St. Louis was noted in this October 2008 story.
Back