James Thompson '66 Honored by the Association of American Medical Colleges
November 12, 2009
November 12, 2009, Greencastle, Ind. — James N. Thompson, interim president of the Medical College of Georgia and 1966 graduate of DePauw University, has received one of three Special Recognition Awards from the board of directors of the Association of American Medical Colleges. Dr. Thompson was recoognized for his exceptional leadership to improve medical care through a focus on quality and safety. An otolaryngologist and former medical school dean who served as president and chief executive officer of the Federation of State Medical Boards, Thompson was honored during the AAMC's annual meeting in Boston.
The AAMC board confers the award on individuals with a long-standing commitment to academic medicine as evidenced by exemplary service to, or collaboration with, the AAMC or its members. Other 2009 recipients include Dr. Elias Zerhouni, the 15th director of the National Institutes of Health, and Dr. James A. Hallock, president emeritus of the Educational Commission for Foreign Medical Graduates.
Dr. Thompson served from 2003-08 as president and chief executive officer of FSMB, a national non-profit association representing the 70-member allopathic and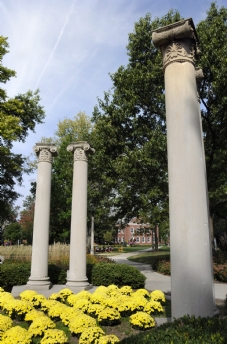 osteopathic state medical licensing and regulatory boards in the United States and its territories. He is a frequent speaker on the topics of health and medical education policy, professional behavior of physicians and the role of regulatory authorities in preserving the integrity of the medical profession.
Prior to joining the FSMB, Thompson was on the faculty of the Wake Forest University School of Medicine, in Winston-Salem, North Carolina. He served as dean of the School of Medicine from 1994-2001 and as a vice president of the university from 1997-2001. He was named dean emeritus in 2002.
Thompson was previously recognized with the 2009 Distinguished Service Award from the National Board of Medical Examiners; the Harris Mosher Award for Excellence in Clinical Research from the American Laryngological, Rhinological and Otological Society for research on corrosive esophageal injuries; and received a 2006 Distinguished Alumni Achievement Award from DePauw, among other honors.
Read more by clicking here or access this recent article.
Back