Prindle Institute Presents 'Ethics of Employment Practices' Next Week
November 14, 2009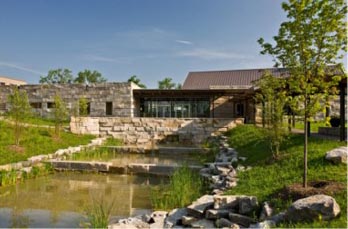 November 14, 2009, Greencastle, Ind. — The current global recession has highlighted the tenuous and difficult nature of work in a volatile economic climate. On Thursday and Friday, November 19-20, DePauw University's Janet Prindle Institute for Ethics will present a symposium,"Ethics of Employment Practices." The sessions, which are free and open to the public, will bring together practitioners, academics, and social critics to discuss how employment practices are evolving in an increasingly interdependent, technologically driven global economic system.
The symposium will begin Thursday, November 19, at 7:30 p.m., with a keynote address by Tim Solso (pictured at right), CEO of Cummins Inc. and 1969 graduate of DePauw. He will discuss "The Employee-Employer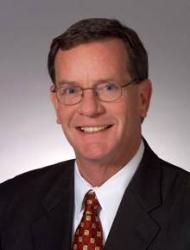 Contract in the Global Economy." (A shuttle will depart the UB Bus Stop at 7:15 p.m. and return after the lecture.)
On Friday at 11:45 a.m., a lunchtime panel discussion will examine "Global Management and Human Capital." Panelists will be I. Jay Bennett '91, human resources director, integrated supply chain operations at Rolls-Royce; Newt Crenshaw '85, vice president of international corporate affairs, Eli Lilly and Company; and Matthew Bloom of the Mendoza College of Business, Notre Dame University. Each speaker will talk for 15-20 minutes, reserving time for questions and response from the audience. Lunch is provided. If you plan to attend, please reply to Linda Clute at lclute@depauw.edu. (A shuttle will depart the UB Bus Stop at 11:25 a.m. and will return at 12:25 and 1:15 p.m.)
The Janet Prindle Institute for Ethics is located within the DePauw University Nature Park. Learn more by clicking here.
Back