Prof. Kevin Howley Contributes Review to Journal of Radio & Audio Media
November 12, 2009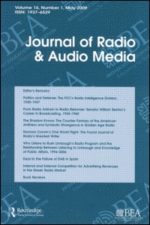 November 12, 2009, Greencastle, Ind. — Kevin Howley, associate professor of communication at DePauw University, has a book review published in the current edition (volume 16, issue 2) of the Journal of Radio & Audio Media. Dr. Howley analyzes Rosemary Day's books Community Radio in Ireland: Participation and Multiflows of Communication and Bicycle Highway: Celebrating Community Radio in Ireland.
Howley writes, "In an era when Internet radio and social networking sites such as YouTube and Facebook appear to challenge the rationale of community media, Day's emphasis on community building and development, collective action and participatory communication highlights the relevance of community radio -- and other forms of community media -- to the ongoing struggle for communicative democracy locally, nationally and globally."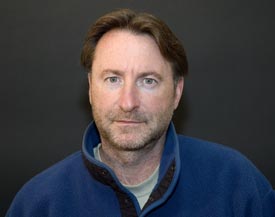 Published by the Broadcast Education Association (BEA), the Journal of Radio & Audio Media is a semiannual publication designed to promote scholarly dialogues generated by various disciplinary and methodological points of view. Learn more, and access the complete review, by clicking here.
Kevin Howley is the editor of the recently published textbook, Understanding Community Media, and authored Community Media: People, Places, and Communication Technologies. He discussed horror films with California's Contra Costa Times in a recent story.
Back